Manage data transfer in gas and electricity industries
Use our intuitive front-end communication solution to convert more customers to your utility and home services.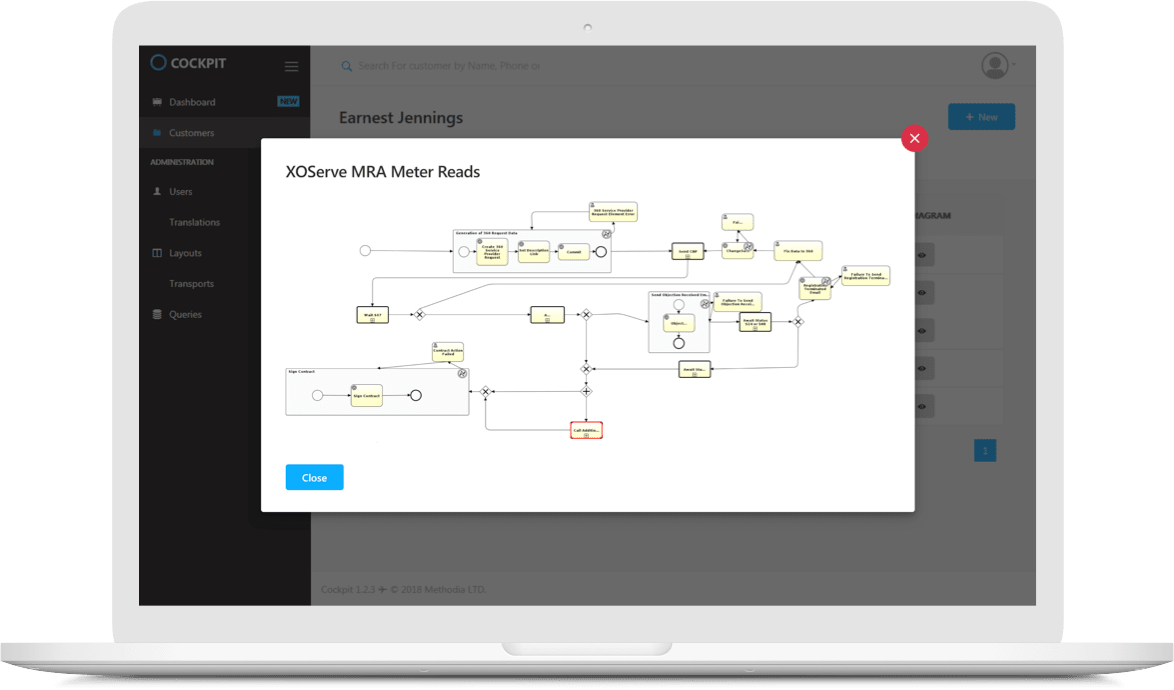 An essential communication layer
Manage transfer of real-time complex customer information between utilities in gas and electricity industries using our Market Data Flows. These continuous utility market messaging processes are related to customer switching process, energy supply, meter readings submissions and industry settlement procedures.
For gas & electricity retailers
Designed for participants offering single or dual fuel supply to their clients, our tool can provide your company with:
Get automated data flows for utilities
Methodia's utility industry know-how, business process management solutions and 10+ years of specialized market experience will help you enhance your company's customer services by meeting complex utility industry requirements on data transfer and communications.
Embrace outstanding customer services in utility markets
Integrate electricity and gas messaging layer to get relevant consumer and network data and provide better services and satisfaction to your customers. Retail energy providers can use the automated customer communications to refine their utility quotes and improve their performance.
See additional products to build a profitable sales and marketing strategy in utilities:
Our cutting-edge utility products come with years of industry expertise
With strong industry credentials and the diversity of customers we've had over the years, we leverage our know-how, hands-on experience and solutions to provide significant value for your business.