Automated processes for better business results
Improve workflow and increase productivity through real-time visualization and management of utility business activities.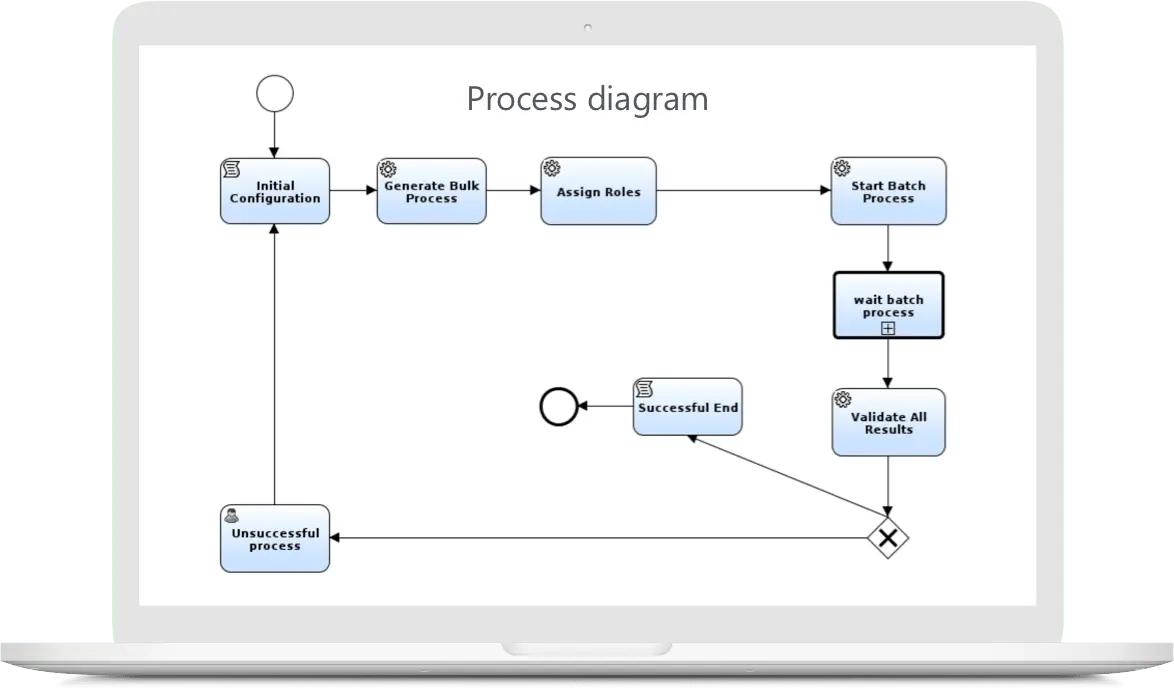 Integration with
other systems
Create more business value
Visualize the full set of business processes, including technology architecture, covering not only associated systems, but their integration and communication processes as well. Obtain deeper transparency and understanding on the relation between processes and integration rules with all internal and external systems. Take advantage of our utility BPM solution to create visually all types of business processes without writing a single line of software code.
Control your workflow with orchestrated business rules
The Rule Engine Orchestrator component is a rule management tool with architecture and dynamic processes, which allows you to handle interactions between different services in a synchronous manner. As a fully automated main repository of all business rules, it offers centralized and systematic view of process dependencies within the enterprise. The Rule Engine Orchestrator we provide helps solve complex problems, delivering an explanation on the solution obtained and what decisions were made along the way. It's a model for simplification in expressing solutions to tangled problems and consequent verification of those solutions.
Gain flexibility and utility business efficiency
Our industry experience and profound know-how on utility business process optimization and automation helps enterprises align goals and processes to comply with their business strategies and decision-making.
Enable advanced collaboration between customers and employees
Achieve complete activities transparency via real-time business process architecture and its modification capabilities. The Business Process Management solution for utilities and its integration map enable companies to design, execute, monitor, measure and optimize their processes and workflows on a daily basis.
Get details on other configurable products suitable for utility business growth and optimization:
Our cutting-edge utility products come with years of industry expertise
With strong industry credentials and the diversity of customers we've had over the years, we leverage our know-how, hands-on experience, and solutions to provide significant value for your business.