Rely on our expertise and focus on what you do best
Increase your efficiency and profitability by trusting Methodia's utility knowledge. Couple technology with on-demand and outsourced services tailored to your needs.
Best practices and industry know-how at a fair price
Optimize your costs and improve operational capacity to excel in new business development and drive utility sustainability
Professional assistance for a profitable strategy
Boost competitiveness in utilities with access to project consulting, customer services, back-office operations and IT support.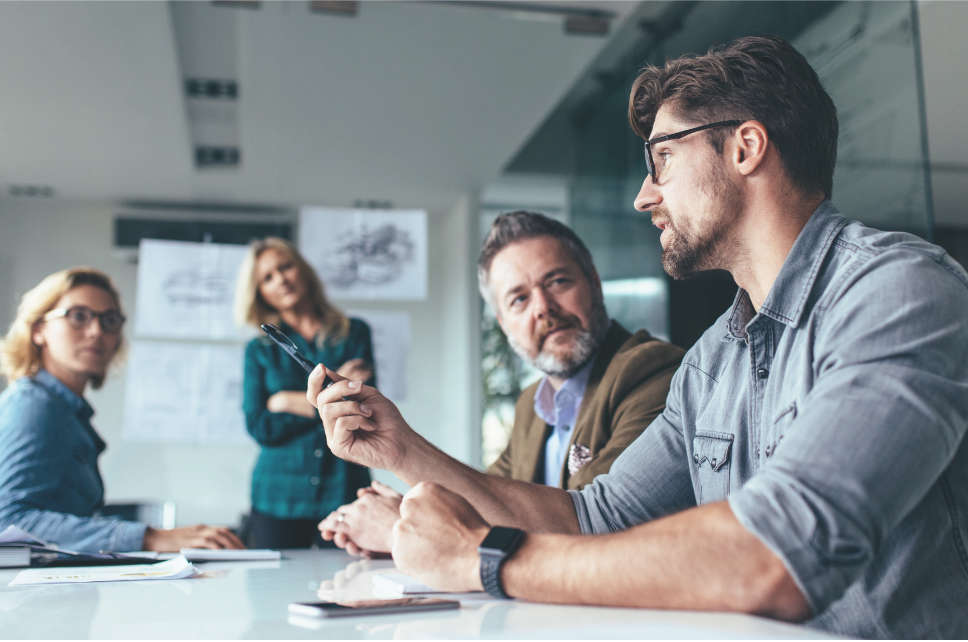 Growing efficiently in utilities
Evolving technologies have brought infinite possibilities and responsibilities for companies to manage. Keeping up with digital challenges creates significant costs for many enterprises, especially those supplying energy and household services to their technology-driven customers.
Hiring internal professionals or managing dedicated teams can be extremely expensive. But by relying on reputable external service providers many businesses can receive qualitative support and innovations with an affordable price model.
Accelerate growth by trusting a utility consultant
Companies, such as established utilities and new market entrants, lacking sufficient internal resources and looking to enhance their market position, can rely on Methodia to provide them with their own customized package of fully managed or professional services. With expert outsourced support you can easily reduce costs-to-serve, optimize procedures, improve team productivity and smoothly expand your product portfolio in utility and home services.
Enhance your core business operations with Methodia's utility support. 
Back-office & Industry Operations
Business processes outsourcing
Daily administrative tasks (human resources, payroll)
Billing and cash collection management
Customer data management
Account and asset management
Data flow process management
Service providers communications
Sales assistance
Consulting Services
Business processes optimization
Project management
Risk management
Quality management
Recruitment
Performance and HR management
Security ISO 9001/27001 & PCI-DSS Certification
IT & Technical Services
Technical support & Service desk (1st, 2nd and 3rd level support)
System administration & maintenance
Network management and monitoring
Applications management
Data backup and recovery
Data storage, warehouse and management
Reports and analytics
Security audits – vulnerability and penetration testing
User Identity (access rights) management
Development of additional features and functionalities
Custom software development and integration
DevOps at customer's premises or in cloud (Microservices)
Custom BI, reporting tools and integration
Software quality assurance, support and maintenance
Technical Trainings
Online training resources
Standard trainings
Customized training program
Customer Care & Support
Contact centre management for incoming enquiries (via phone, chat, email & social media)
Customer communications and relationship management
Cross-selling & Up-selling
Marketing & Sales Services
Multimedia and print graphic design
Copywriting
Web design and optimization
Lead generation campaigns
Telemarketing
Customer experience management
Minimize risks and turn to our expert advice
Rely on our professionals, their utility market insights and skills to help you acquire more customers to your business, improve client reviews and increase satisfaction levels.