Rely on our expertise and focus on what you do best
Enter energy market, improve performance and profitability by trusting our utility retail knowledge. Couple technology with on-demand and outsourced services tailored to your needs.
Best practices and industry know-how at a fair price
Optimize your costs and improve operational capacity to drive utility business sustainability
Professional assistance for a profitable strategy
Boost your competitiveness with sufficient back-office and IT support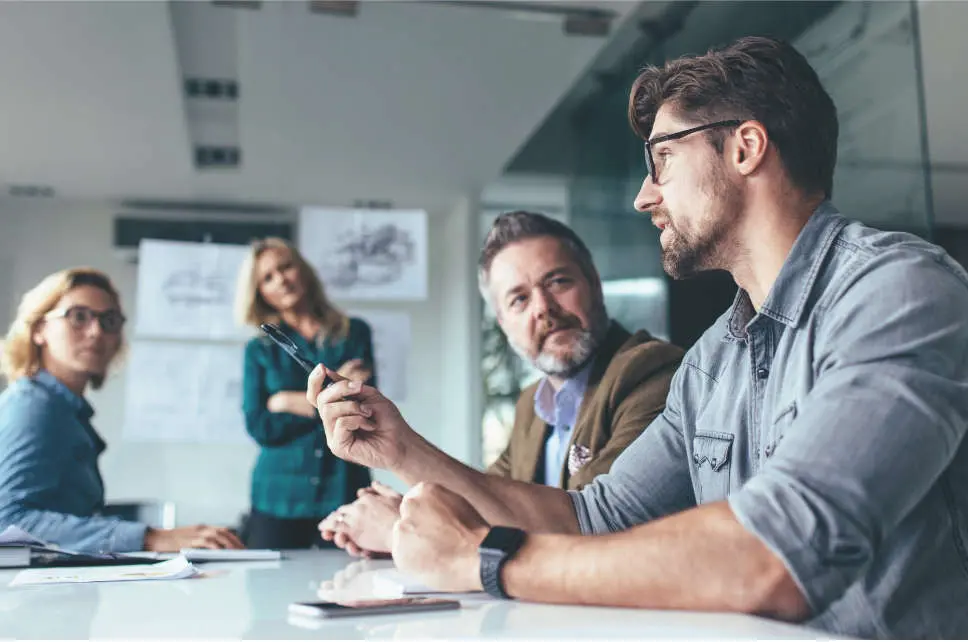 Expanding efficiently in energy retail
Evolving technologies have brought infinite possibilities and responsibilities for companies to manage. Keeping up with digital challenges creates significant costs for many enterprises, especially those supplying energy and home services to their technology-driven customers.
Hiring internal professionals or managing dedicated teams can be extremely expensive. But by relying on reputable external service providers many businesses can receive qualitative support and innovations at an affordable price.
Trust our business consultants to accelerate growth
Companies, such as established utilities and new market entrants, lacking sufficient internal resources and looking to enhance their market position, can rely on Methodia to provide them with their own customized package of fully managed or professional services. With expert outsourced support you can easily reduce costs-to-serve, optimize procedures, improve team productivity and smoothly expand your product portfolio in utility and home services.
Enhance your core business operations with Methodia's utility support. 
COMPLIANCE & ACCREDITATION SERVICES
Looking for a go-to-market partner?
Market entry in a complex regulated environment such as utility supply can be smooth when there's a professional team by your side to guide you through the penetration process. In UK, for example, becoming a licensed supplier usually takes 4-5 months for gas and up to 9 months for electricity, while regulatory approval from Ofgem arrives within 45 days from the date of the application.
With the aim to simplify new entrants, Methodia offers several options for market penetration to businesses on their path to energy retail success:
Purchase a licensed company
Buy a newly licensed retailer for single or dual fuel, with necessary technological and business accreditation, for supply operations in domestic and non-domestic customer segments.
Get your accreditation and licence with us
We will support your organization from the application process and obtaining standard licence conditions to adhering to industry codes, understanding your obligations as energy retailer, setting up your supply business and being fully operating and sustainable on the market. 
Explore the possibility of our alternative route to the energy market via a white label partnership, where you could launch your new utility brand faster and hassle-free.
Minimize risks and turn to our expert advice
Rely on our professionals, their utility market insights and skills to help you become an energy retailer, acquire more customers to your existing business, improve client reviews and increase satisfaction levels.