Offer the best energy
deals to your customers
Excite your business clients with instant energy quoting and expert consulting services using a powerful utility reseller system.




Suitable for multiple home services


Integration with
other systems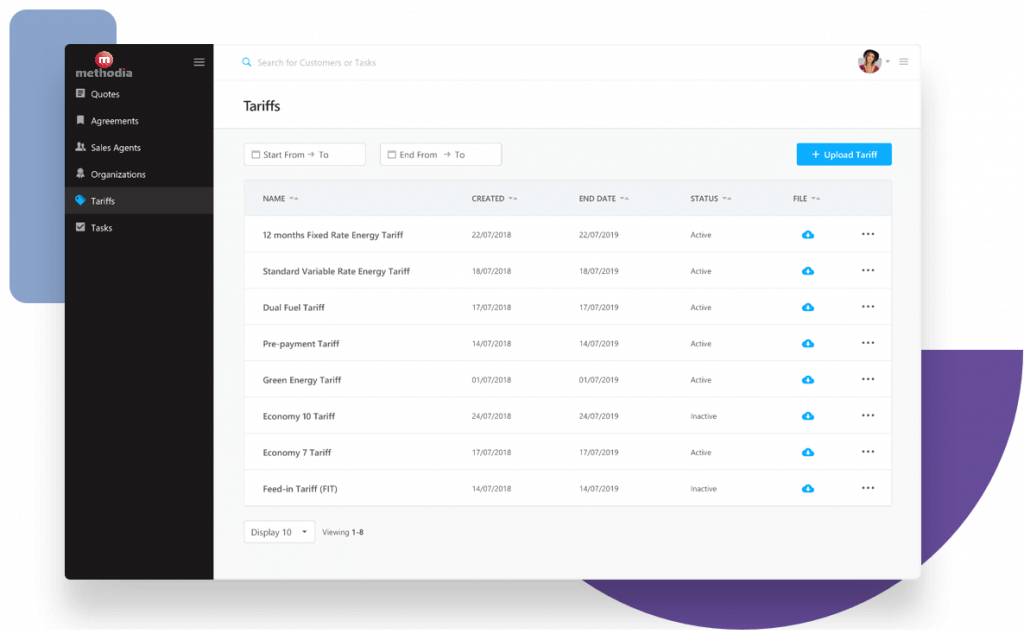 Manage quoting with a service mindset
The energy broker system is suitable for utility suppliers, energy consultants and brokers to quote services such as gas, electricity, water. Our B2B acquisition portal offers dashboard administration, great functionalities and customer status overview. Users can manage effortlessly detailed client information on invoicing, payments and energy quotes.
To drive more sales and keep track of progress, users with management assigned roles can create targets and tasks to their agents, as well as schedule notifications and alerts. You can accumulate automatically customer information from the broker portal into your CRM database, which will help you keep valuable sales data accurate and up-to-date. 
Gain flexibility with multiple quotes
With the aim to create a powerful reseller solution for suppliers and brokers, currently we are in a process of developing some useful functionalities: a sales pipeline for leads management and multi-quotes generation for many sites and/or many utility suppliers. 
Service business clients with a value-added approach
Grow your utility business in B2B sales with a simple yet effective customer acquisition software. Methodia's industry know-how, innovative digital management solutions and 10+ years of specialized market experience will help you improve your utility consultancy and customer services.
Win customers with fast and accurate energy quotes
Attract and engage your B2B customers with a deeper understanding of their consumption habits and demands. Our affordable sales solution, designed to fit to any supplier and broker's requirements, provides custom-made features to optimize your quoting tasks, help you offer better savings to clients and efficiently manage account information. 
See our other customer-centric products for B2B and B2C management:
Our cutting-edge utility products come with years of industry expertise
With strong industry credentials and the diversity of customers we've had over the years, we leverage our know-how, hands-on experience and solutions to provide significant value for your business.