B2B Customer Self-service portal to reinforce your reputation of a trustworthy utility supplier
Build long-lasting relationships with a growing number of B2B clients with improved communication, sense of control and security over their bills and services supported by our Customer Self-service portal






Integration with other systems
Improve your customer experience and satisfaction via easy to navigate interface
Single centralized view of all customer data: profile and contract information, current services, invoices and payments.
Achieve invoice accuracy by more precised meter readings storage and management
Reduce support desk costs and manual workload using simplified meter reading form with predefined fields for your customer's ease. Each submission displays the CO2 emissions saved by submitting readings online.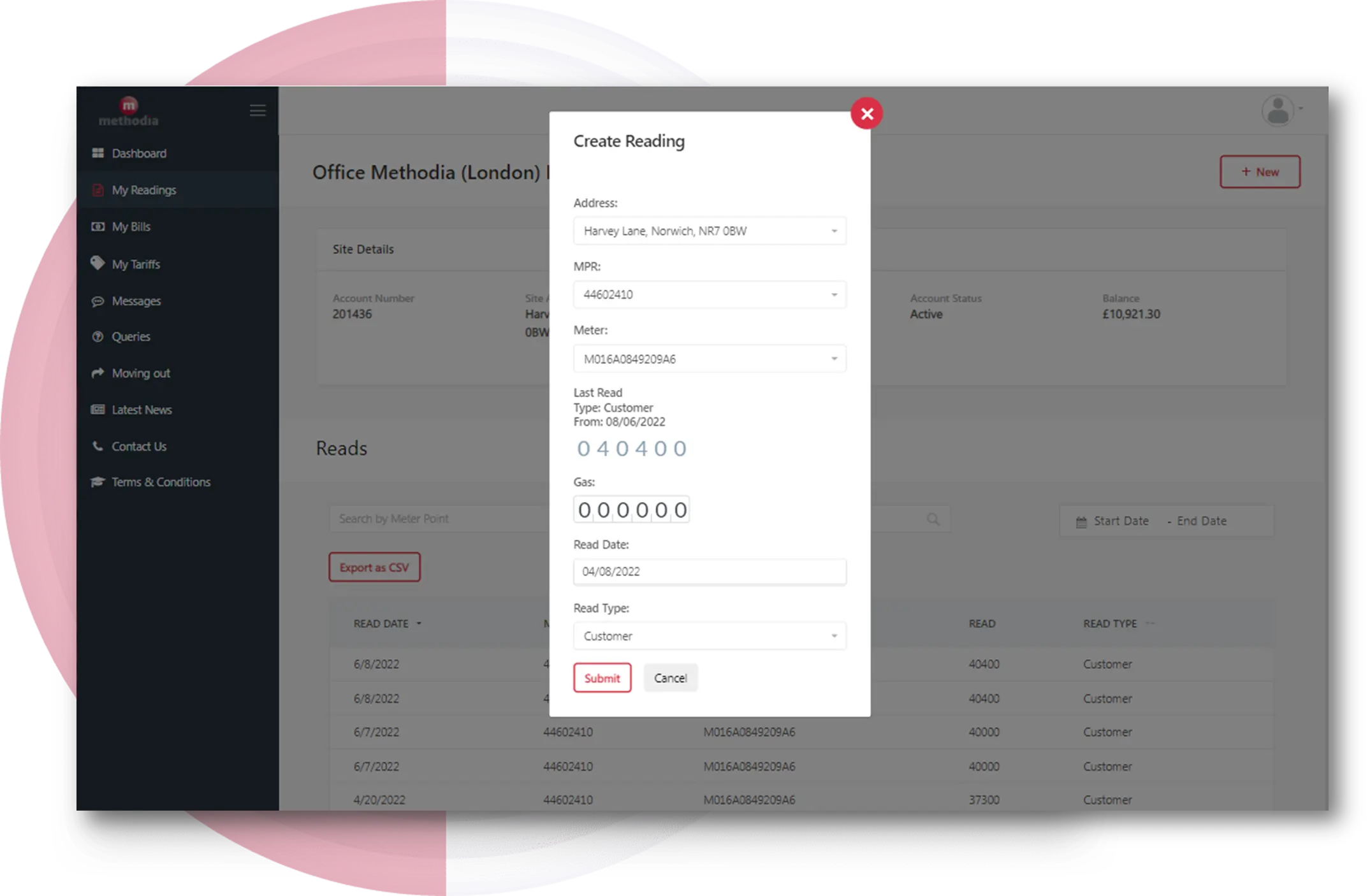 Detailed view of all financial documents
Improve user satisfaction by providing real-time balance overview. Invoices and payments history is made visible to help your customers track all their sites.
Fast and direct interaction with your company's customer support representatives
Decrease response time, support desk costs and manual workload by using our online customer self-service support tool.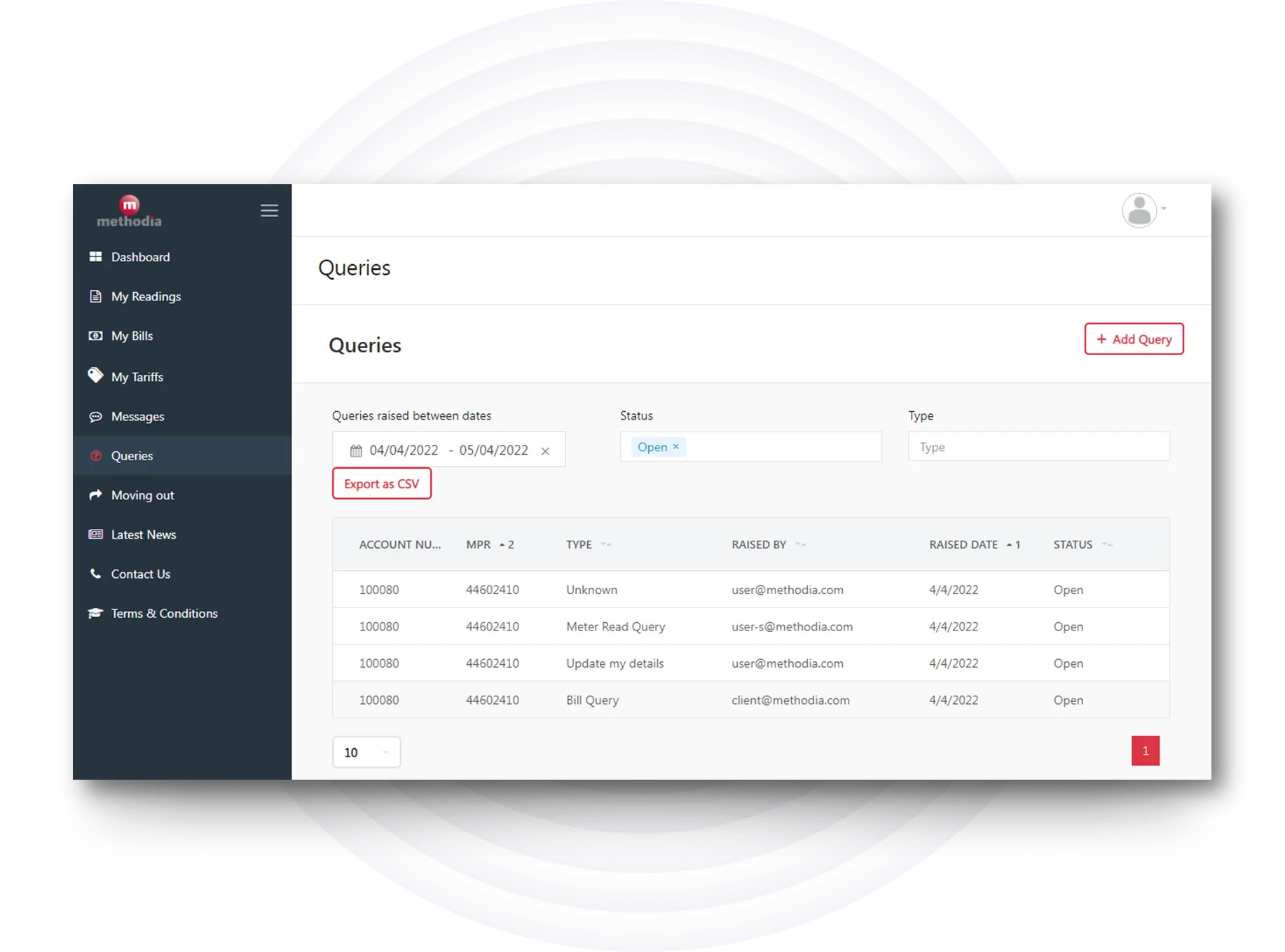 Create additional value to companies managing multiple sites or to your utility brokers and partners
Admin role to manage customers' accounts, readings, enquiries. Our solution offers a dashboard with real-time reports based on BI engine
Refine your financial planning with regular detailed reports on the spent and consumption
Win customers to gain more revenues
Improve your company's performance with qualitative customer services using a simple front-end utility solution. Adopt a personalized customer approach to promote more energy and utility services to your clients with Methodia's Customer Self-service portal and mobile app. Our know-how and 10+ years of specialized market experience will help you excel your business in utilities and home services verticals.
Excel in the Competitive Utility Market
Digitalization of core self-service activities for business customers offers a significant opportunity for differentiation and competitive advantage. Providing your business clients with 24/7 reliable and fast access to their utility services and ability to send enquiries will boost customer retention and satisfaction. Promote sustainability by measuring and displaying the amount of CO2 emissions saved from digitalization of key customer interaction processes. We support easy integration with your existing systems and third-party software for successful communication between your internal and external systems.
Explore our other fully configurable customer engagement products:
Our cutting-edge utility solutions come with years of industry expertise
With strong industry credentials and the diversity of customers we've had over the years, we leverage our know-how, hands-on experience, and products to provide significant value for your business.