Get deeper customer insights
Collect and analyze data to develop personalized service offerings matching your customers' needs.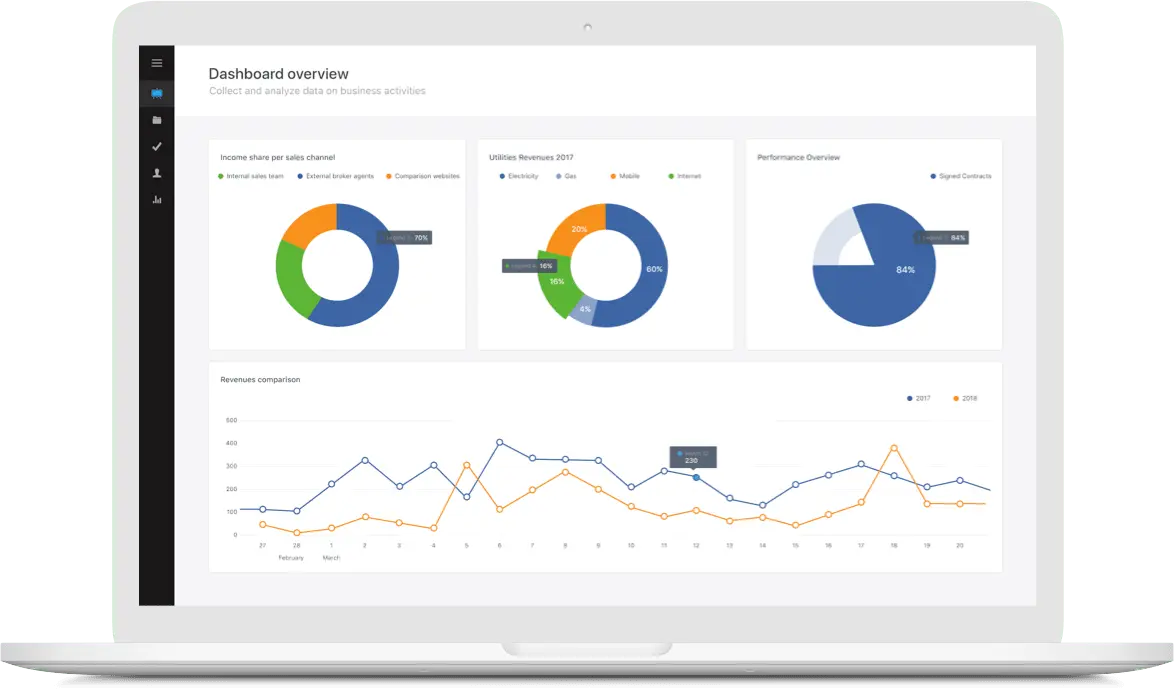 User-friendly data display


Integration with
other systems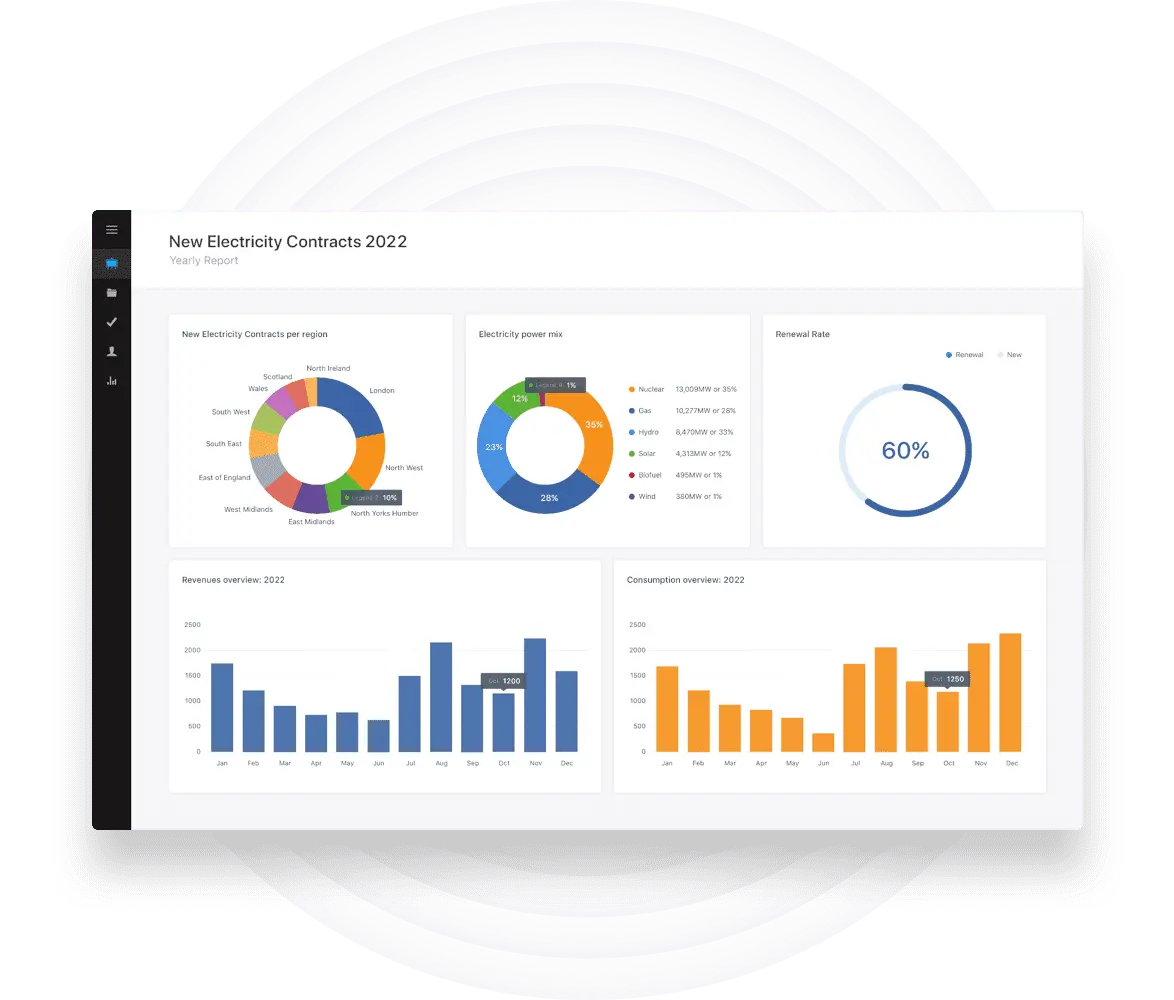 A 360°overview on customers' demands
Get our cutting-edge Business Intelligence software tool to visualize your utility business data in a holistic view. Using multiple integrated data sources and with a customizable dashboard, the solution is applicable for any size and type of business looking to grow in energy retail: from large, to medium and small enterprises.
Agile decision-making with real-time reporting
Collect and analyze utility business information with the aim to make better use of existing resources. Combine all relevant data to drill further down into your key performance metrics, energy consumption patterns and customers' behavior.
You have complete flexibility to create customizable reports for all internal departments' needs, as well as for the management team's specific requirements and meeting formats.
Gain more cross-selling opportunities
Our industry knowledge, cutting-edge technology and 10+ years of experience in energy retail, utilities and home services help us tackle digital customer demands and specific business processes, empowering companies to drive client loyalty and efficient operations.
Turn valuable information into loyalty and profits
Rely on the right insights to build your utility business strategy and achieve efficiency. Our Business Intelligence & Reporting solution for energy retailers and utilities will help you increase clients' satisfaction levels by identifying customer preferences and their potential value to your company. Implement a personalized approach in customer support that corresponds better to current utility market demands.
Get details on other products for utility business growth and exceptional performance:
Our cutting-edge utility products come with years of industry expertise
With strong utility industry credentials and the diversity of customers we've had over the years, we leverage our know-how, hands-on experience and solutions to provide significant value for your business.