Gain financial control with advanced billing
Maximize utility revenues and improve financial transparency with IoT and blockchain billing technology for utilities and telecom.


Suitable for multiple home services




Integration with
other systems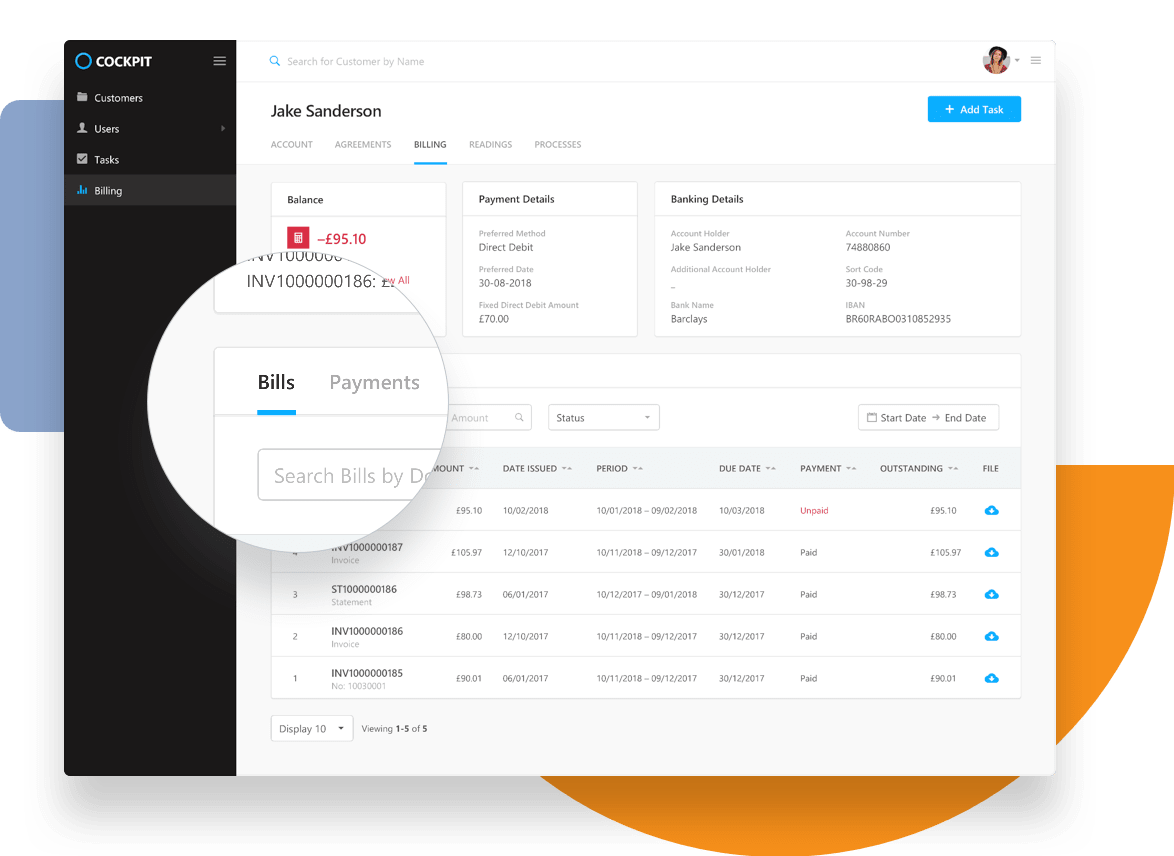 Integrated utility billing
Our utility and telecom billing solution is completely scalable to your business needs and future objectives for customer growth and market expansion. The comprehensive product will help you shorten order-to-cash cycle, drive profitability and avoid manual workload by automating key financial activities and streamlining batch processes. The automated utility billing software is applicable for companies of all sizes, operating in B2B and B2C segments (commercial, industrial and residential customers). 
Efficient revenue management for utilities
Use a single platform to perform live, bulk and ad hoc utility billing operations, to manage your customers' contracts and IoT cash flow. Minimize errors and reduce costs-to-serve with simultaneous invoicing of multiple energy, water and home services provided to your clients.  
Monitoring your utility payments
Our utility billing software's flexible architecture allows you obtain full visibility on performance and traceability on all financial activities. Reduce collection periods and gain financial control by defining relevant payment conditions and configuring automatic payments from your clients.
Consolidated invoicing for product bundling
Save time and resources by combining all customer's charges in one single invoice document. With our billing product you can invoice simultaneously multiple products, utility services, bundled offerings, discounts and devices used. Our fully configurable and customizable billing solution will help you track charges and meet your financial needs for higher efficiency.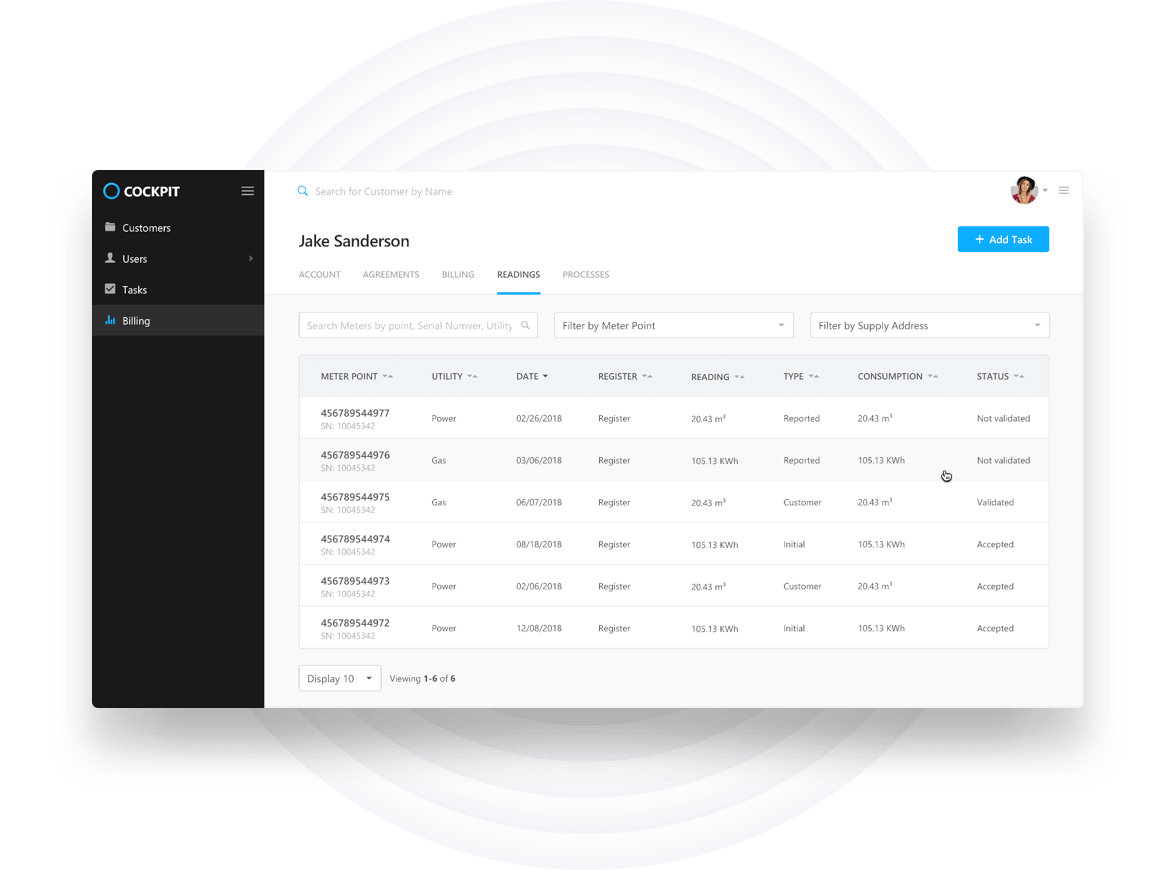 Deliver excellent customer services
Drive coordination between departments to address customer billing issues faster and to improve client interactions and satisfaction. Provide your customers with real-time accurate utility bills and keep them informed on their financial status via email notifications.
Grow profits with smart utility billing solution
Focus on attracting, engaging and retaining customers with a personalized and completely automated utility billing approach, tailored to your clients' consumption habits. Explore our planning and detailed data analytics tools to get precise assessment of all financial risks and meticulous calculations on essential costs.
Save time with automated financial activities
Facilitate daily accounting tasks and improve records information security using our cutting-edge utility billing software. The solution will help you boost your financial operations and automate reports generation. Adding and charging gas, electricity, water and any other type of home service to your existing customers is just one of the many functionalities we provide.
Explore our business intelligence tool or drive higher levels of customer engagement:
Our cutting-edge utility products come with years of industry expertise
With strong utility industry credentials and the diversity of customers we've had over the years, we leverage our know-how, hands-on experience, and solutions to provide significant value for your business.