Convert your business prospects into loyal customers with instant energy switching tool
Take advantage of quick and easy process for attracting new B2B clients with our fully configurable quotation, price management  and contracting solution tool.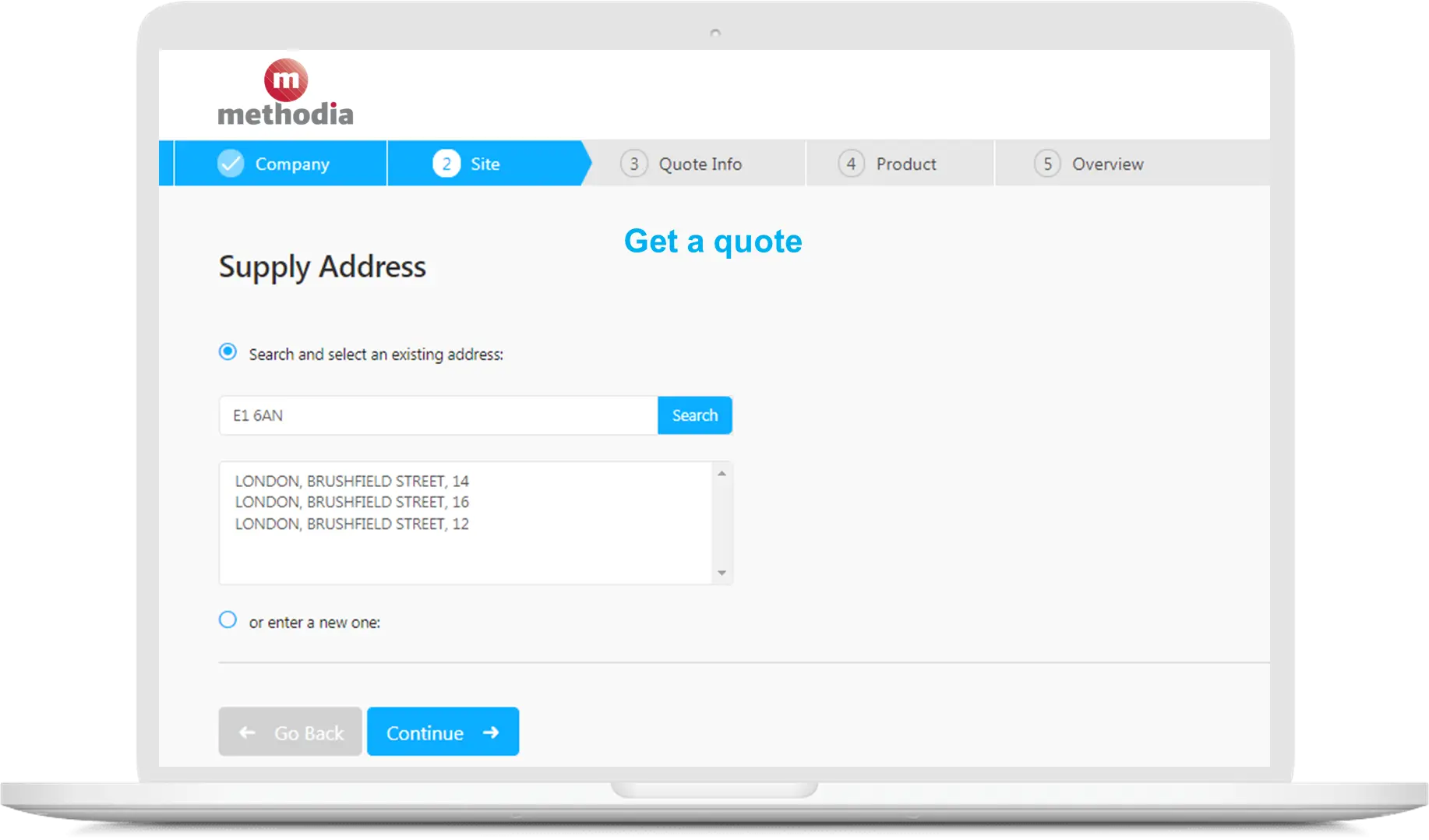 Suitable for multiple business services



Integration with other systems
Give your prospects an instant quote for their energy services
The utility B2B  Energy Switching Portal is a functional solution for utility retailers that offers a quick and easy process for attracting new business customers. You can provide them with single or multi-quote based on their annual/monthly consumption.
Enable effortless energy switching process

Empower your business prospects with a user-friendly tool, compatible with all browsers. Let them create, sign the new utility contract and switch to your company.
Track the progress of your energy deals
Quote your business clients with a flexible pricing model tailored to their individual profile
Provide your potential business clients with attractive deals based on their energy consumption. With an automated customer switching process, transparent and personalized offers, it will get your clients ready to be serviced by your company.
Our know-how and 10+ years of specialized market experience will help you excel your business across all utility services verticals.
Fully customizable and user-friendly utility switching tool
Fascinate your customers with our intuitive B2B Utility Switching Portal branded with your logo, colors and unique style. Enable them to join your company's services with ease!  Grow your profits, expand your market share and increase customer engagement and retention.
See our other utility products to enhance your customer acquisition and management:
Our cutting-edge utility solutions come with years of industry expertise
With strong industry credentials and the diversity of customers we've had over the years, we leverage our know-how, hands-on experience and products to provide significant value for your business.