Reach new opportunities across industries
Add gas, electricity and telecom services to your portfolio to leverage customers' lifetime value. Get the needed business solutions to help you manage complexity, secure long-term growth and profitability in utility retail.
Discover our consumer-facing solutions designed to fit your goals and drive more value to your business.
Start selling gas, electricity, broadband and telephony services for cross-selling opportunities and more revenues. Let's help you evolve your business model and achieve tangible results with the right customer-driven utility solutions and services.
Attract new clients, keep existing ones happy and inspire lifelong loyalty with outstanding customer services. Drive positive business reviews with engaging user experience, quick and personalized communications. 
Make sure your invoices are accurate and payments are made on time. Embrace advanced capabilities with automated utility billing software and intelligent reporting tools, designed for sustainable energy and telecom retail.
Streamline your workflow and track performance via fully automated energy processes. Rely on better transparency with the right visualization tools for utility resources and network management. 
WHITE LABEL BUSINESS MODEL
Energy could be your next valuable product worth exploring
Using our utility white label model, telcos, food retailers and distinguished brands, can easily strengthen their market position and increase revenues by simply adding electricity, gas, water, heating, broadband to their portfolio. With small initial investments and the right utility retail platform and support, we can help you bundle energy with your existing offerings to retain and attract clients.
Our white label energy retail solution gives you the unique opportunity to stay relevant to your customers' demands, by using the license of an established utility supplier and Methodia's specialized business solutions and outsourced services.
Get solutions suitable for growth across multiple industries
Any type and size of business can expand its product portfolio with energy, telecom and other services, to reach the ultimate goal of becoming a multi-home services supplier.  Meet these development objectives with Methodia's industry experience, affordable prices and technological know-how.
We support efficient data migration and integration with other existing platforms, together with quick utility management software implementation in your current operating systems.
Unfold your business potential
with specialized utility products and services
Methodia's configurable and customizable applications are designed for companies looking to grow in energy, utilities, telecom and other home services. Enhance your operational capabilities and drive new business development with external professional support and comprehensive utility solutions.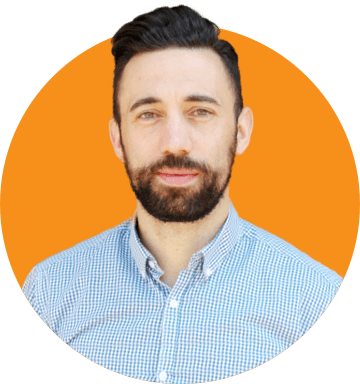 Success stories
We are delighted to be working with professionals who are willing to help their clients and truly understand their needs. The Cockpit for CRM and Billing that Methodia has developed as part of their Utility and Telecom Suite is an excellent customer centric tool that seamlessly allows us to serve, manage and engage our customers. The simplicity of use shows that Methodia understands why efficiency in back-office operations is essential to the success of any modern utility retailer.
Carl Fisher
Success stories
The Broker Portal that Methodia developed for Corona Energy's B2B channel is an excellent sales and quotation tool. It allows us to efficiently engage our brokers by giving them the freedom to easily request and manage their quotes. We are pleased to have worked with Methodia and appreciate the team's commitment to our goals.
Laura Richer
Success stories
We've been using the complete Utility & Telecom Suite since 2013 – CRM, Billing, Asset Management, integrated with the Customer self-service portal and AMM mobile application. I am happy that through the solution's robust performance and the clearly defined and automated business processes we obtained a perfect balance between technology, processes and people.
Sergey Andreev
Success stories
Methodia's Fleet Management solution is a top-notch integrated system we implemented in early 2018. It allows us to efficiently manage our fleet park, and automate various processes and notifications related to the vehicles' status and mileage, planned maintenance & repairs, documentation and costs. We are really satisfied with the results and appreciate the team's tech expertise and full commitment to this project.
Simeon Varamezov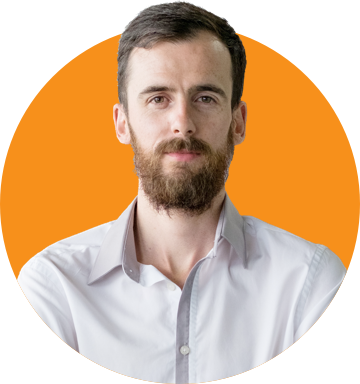 Success stories
I'm proud to work side by side with visionaries and professionals willing to help their clients and aiming for the top of their industry. Collaborating with a team who knows what they're striving for and helping them achieve their mission has been a great experience.
Theofil Shikov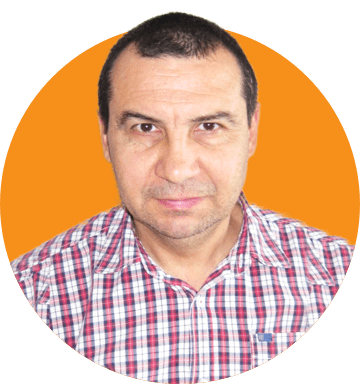 Success stories
In 2012 together with Methodia we kicked-off a project for an integrated Billing platform to manage all Razgrad Heating Company's customer payments. It's been five years since we launched the product and during that course we've further extended its functionalities. I am really glad that we've always received timely and professional support from Methodia's team.
Mihail Kovachev