Connect with new customers in gas, electricity and water industries. Identify cross-selling opportunities with better market understanding and a sales-driven approach. 
Drive low-risk growth in utilities using solutions with a compelling price and fast time-to-market model 
Automate your business processes with our integrated utility management platform and its core Billing and CRM solutions
Configurable and customizable architecture
Improve customer experience by adopting utility products with exceptional usability
New technology has lowered the barriers-to-entry for energy, utility and telecom markets, making them accessible for new players. Challenger brands are fast emerging, increasing competitiveness among enterprises and disrupting the market.
Increased demand for digitally-delivered services and a more liberalised utility market is squeezing traditional utilities and telcos. They are struggling to manage declining revenues, optimise business processes and innovate or replace their systems to match higher service expectations.
Your company is trying to lower costs, propel growth and respond to new customer demands?
Energy is the new trending product
Methodia empowers companies to differentiate with new business ventures and expand their scope seamlessly and risk free across utilities and home services. Draw customers closer to your retail business with new and engaging services by relying on our utility knowledge, cutting-edge technology and 10+ years of relevant experience.
We have expertise and successful partnerships across verticals:
Switch new customers to your business
Capture new market segments and identify customer preferences by adding more services such as gas, electricity, water and broadband to your portfolio. Our cloud-based Business-as-a-Service solution offers automated processes and complete customer lifecycle management to help you operate seamlessly in utility and telecom industries.
Master outstanding customer experience and performance by relying on our flexible Billing & CRM solutions, designed to match your objectives for utility development and profitability. Learn more about how our front-end products can support successful customer acquisition and excellent services.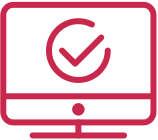 Discover our comprehensive utility business management solution with automated order-to-cash cycle, or get only the products you need
Broker Portal
Residential Customer Switching Portal Business Customer Switching Portal
Customer Self-Service Portal
Customer Support Portal
Customer Relationship Management Module
Expert support for companies tackling their next big utility project
Enterprises lacking sufficient internal resources or looking to boost their everyday business activities can rely on Methodia to provide a customised package of managed services. Moreover, our project-based professional services can support and improve certain domain of your utility business operations so that your company can concentrate on its most pressing daily tasks and objectives. 
Accelerate utility market growth and revenues with our services: