Acquire customers with easy switching
Use our intuitive front-end solution for utilities to convert more customers to your energy and home services.



Suitable for multiple home services



Integration with other systems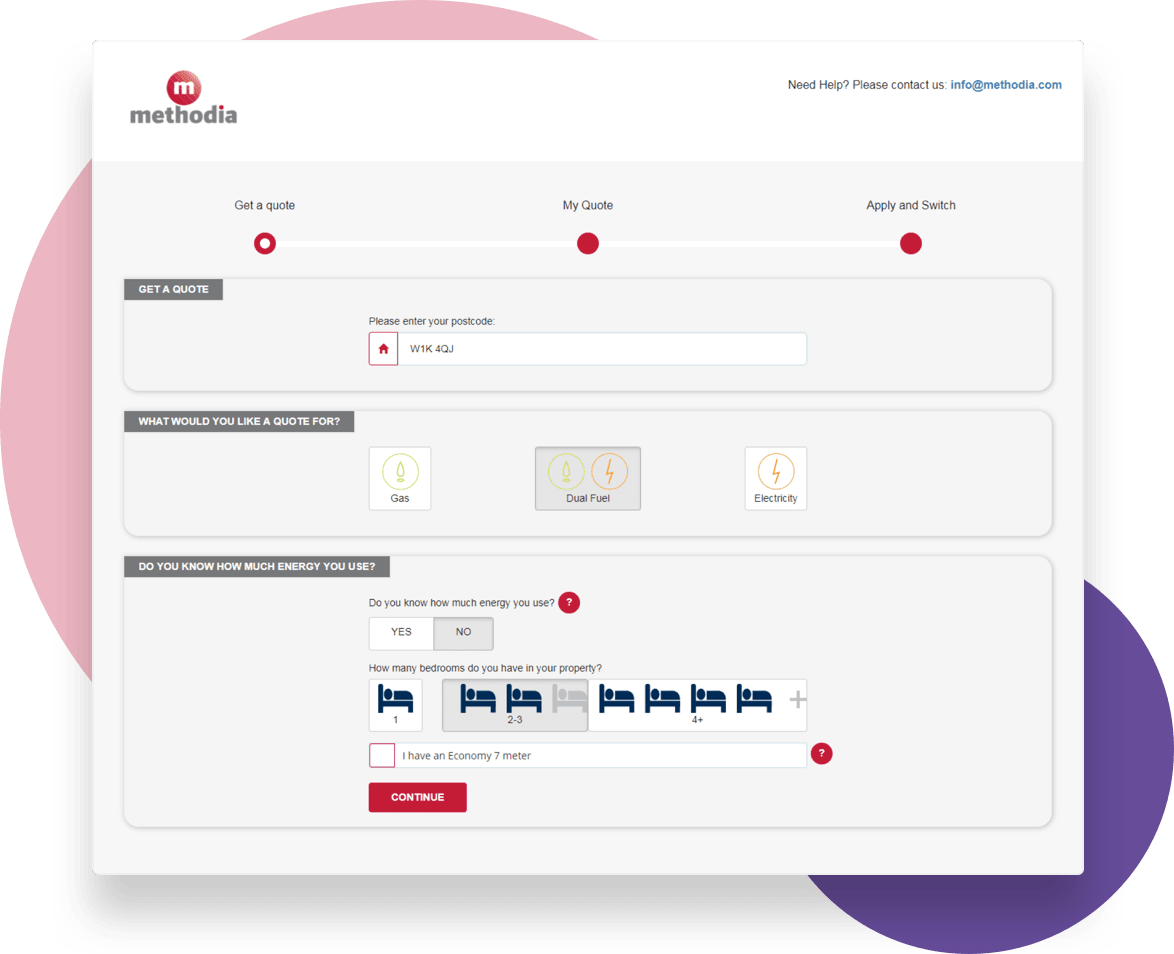 Smooth information submission
Attract business and residential users by positioning online the step-by-step utility switching calculator. Prospect clients can effortlessly submit their information and start an automated switching process to their desired energy and utility retailer. 
Automated energy pricing and savings
Engage your prospects using our simple utility switching tool for customer acquisition. Provide an attractive energy quote and savings to your potential users calculated via automated pricing algorithms for the specific industry:
Enlarge your customer base and get more revenue streams
Improve your acquisition rate and attract more customers to your company with a simple front-end switching solution for energy retailers. Our know-how and 10+ years of specialized market experience will help you excel your business in all utility and home services verticals.
Turn customers to your utility business
Don't wait for customers to come along! Engage your targeted households with attractive energy offerings based on their consumption preferences. Integrate our user-friendly utility portal on your website to help you increase revenues and market share. With an automated customer switching process, fair utility deals and savings generation, it'll get your clients ready to be serviced by your company.
See our other utility products to enhance your B2B & B2C customer acquisition and management:
Our cutting-edge utility solutions come with years of industry expertise
With strong industry credentials and the diversity of customers we've had over the years, we leverage our know-how, hands-on experience and products to provide significant value for your business.