Self-service portal for better customer engagement
Get our unique Self-Service Portal and mobile app for utilities to empower your customers with complete control over their preferred and used energy services.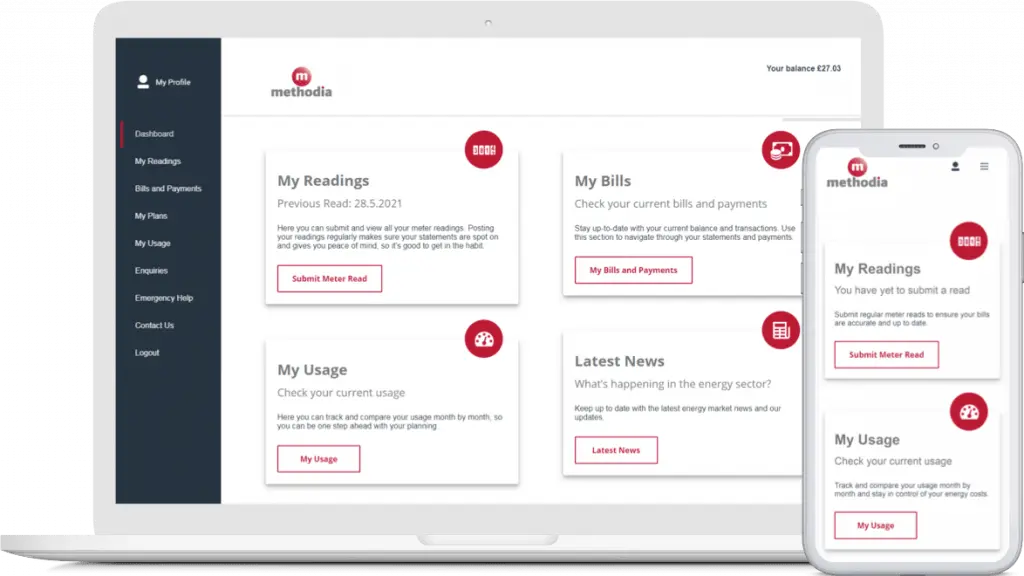 Integration with other systems
Build a customer community
Improve client relationships and optimize your customer support processes and costs with our flexible utility Self-Service Portal.  Designed for both business and residential users, it can be smoothly integrated with other existing systems to align completely with your website and your business needs.
Encourage meter readings submission
Your customers can make enquiries, view their utility services contract, keep track of energy usage and even modify their tariff plans depending on their preferences.  Reduce help desk costs by giving your clients access to submit meter readings and manage their profile information.
Be transparent on invoices and payments
Improve customer experience by providing real-time balance overview to your clients. Encourage your customers opting out of paper invoices to reduce their carbon footprint with our CO2 calculator. Invoices and payments history is made visible in order to help you build trust and provide clients with higher services transparency.
A personalized utility environment for users
Set up a user-friendly experience for your customers in the Self-Service Portal by configuring portlets and modifying widgets to their demands. For better navigation admin users have full capabilities to provide simplified access to relevant client information. Keep customers happy and loyal by allowing them to request more utility services and products from your company. 
Win customers to gain more revenues
Improve your company's performance with qualitative customer services using a simple front-end utility solution. Adopt a personalized customer approach to promote more energy and utility services to your clients with Methodia's Self-service portal and mobile app. Our know-how and 10+ years of specialized market experience will help you excel your business in utilities and home services verticals.
Improve customer service and reviews
Enable your customers to find the answers they seek at any time by providing them with our intuitive customer-driven Self-service product and mobile app. They come with a compelling price model and extensive capabilities to digitally transform your utility business and help you differentiate among the competition. The portal and mobile app will help you boost higher engagement levels among your clients and obtain valuable customer insights into service preferences and demands. 
Explore our other fully configurable customer engagement products:
Our cutting-edge utility solutions come with years of industry expertise
With strong industry credentials and the diversity of customers we've had over the years, we leverage our know-how, hands-on experience, and products to provide significant value for your business.