In today's times of doing business remotely – from paying bills to going to work to shopping – the need services suppliers feel for establishing a closer connection with their customers is ever more palpable. In this sense, opting in for integrating digital solutions seems to be no longer a matter of choice but a necessity when aiming for growth and success. One cool way to keep the conversation going with your customers, and respond to the new dynamics in their behaviour, is the integration of a customer self-service portal.
Contemporary customers find quality and timely service fundamental for companies' trustworthiness. Another key driver for customer satisfaction and loyalty is unimpeded and fast access to information. In the dynamic environment we live in, showing appreciation for customers' time is a small, and yet one of the most important things that companies can do to keep them. Providing online access to their data alleviates the discomfort of having to wait in line, being surrounded by other people or redirected from one employee to another in the customer service centres. It also meets customers' expectations to get answers to their questions in a timely and transparent manner which further increases the reliability of the supplier and the established level of trust. This is where the customer self-service portal becomes a useful functional solution.
The client portal provides residential and business users with 24/7 access to the services they use and the ability to send enquiries related to their tariffs, energy consumption, invoices, payment balance, etc.
The integration of customer portals has been becoming increasingly popular in the recent years due to the sense of proximity they give in a socially distant reality and continuingly digitalized environment. 
Modern portals allow users not only to view information, but also to interact directly with the responsible customer support staff. Instead of contacting a call centre, the customer can send their questions, track them and have access to a complete list of the history of their previous enquiries.
The customer portal can reduce a company employees' direct involvement to answering mundane questions by taking users to the frequently asked questions page where in no time customers get answers to basic questions, such as "What is the value of my last invoice", "When does my contract expire?", "What is my consumption?", and many others. In this way, customer service support officers can focus on more complex cases requiring in-depth analysis in order to be resolved. Having predefined topics in the query fields for the user to select from when sending their message significantly decreases the response time by the provider. What is more, the process takes place in real time and users can monitor the progress of their application in the portal, giving them a sense of control of their interaction with the utility supplier, in a convenient and quick way.
One other feature of the customer portal is the ability to track the history of invoices, to download them in electronic format, which eliminates the need to print on paper and makes people feel better for having contributed to protecting the environment. The visualization of contracts for all sites and meter points, up-to-date tariffs, details about the prices, terms of the contracts as well as contracts' current status are many more useful features for both domestic and business users subscribed to the services of the utility supplier.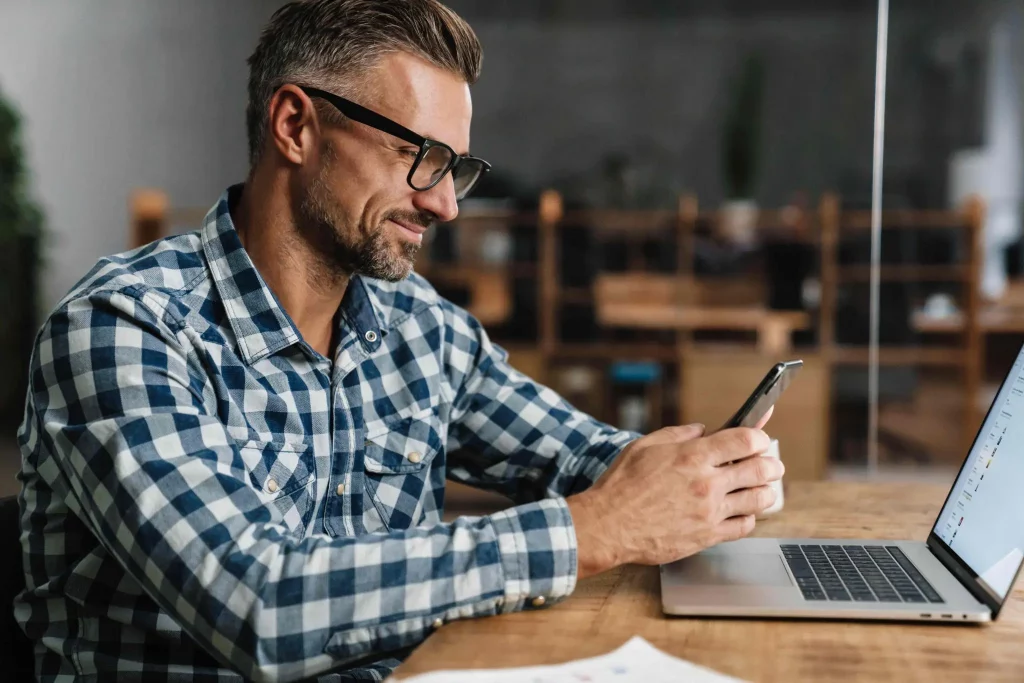 The customer portal can also be used for disseminating marketing messages to users related to active promotions, coupons or loyalty programs or send notifications about newly issued invoices and other important business events. This can be both in the portal itself or by email, ensuring customers are always updated with the latest information about the services they use.
For companies that have multiple meter points, it is especially important to receive different types of reports that carry a detailed view of their consumption based on different time periods. While graphics are a useful consumption visualizing tool for a given time period, they also constitute a basis for comparison with previous periods. Obtaining regular detailed reports on the consumption of companies is extremely helpful in the financial planning of the costs for the respective sites.
An efficient customer portal should be as interactive and intuitive to use as possible so that it leaves the customer pleased and content with the service. Having personalized dashboards with what is most relevant to the user along with the seamless communication with the company's customer support employees make it a great choice for developing great customer relationships.
LEARNING HUB | BUSINESS & TECHNOLOGY