In the realm of the utility supply, maintaining successful partnerships with brokers is essential for the suppliers. To streamline commission management and strengthen these relationships, the integration of robust broker portals capable of generating comprehensive commission reports is a game-changer.
In this article, we will explore the advantages suppliers and brokers can gain by adopting such systems, with a special focus on utility broker commissions, commission reporting, tariff management, commission due, and commission invoicing. 
For business customers, gathering information about various utility suppliers and their pricing can be an incredibly time-consuming and challenging task. This is where utility brokers step in as invaluable allies, offering SMEs much-needed assistance with utility price quotations, making the process significantly more accessible and efficient.
Brokers have access to a wide range of data for one or multiple utility suppliers, their products, prices, and terms. With this information, brokers assist clients in making informed decisions when choosing a utility supplier, potentially saving them a big chunk of their budget.
What is broker commission invoicing for energy and utilities?
The process through which brokers bill suppliers for the commission they've earned from their services is known as commission invoicing. The utility broker commission refers to the specific amount that the broker has earned by securing contracts on behalf of one or multiple suppliers. This critical aspect significantly impacts supplier-broker relationships, making accuracy an absolute necessity. The key to optimizing this process lies in adopting an advanced Broker Portal system that enables brokers to seamlessly generate commission invoices, ensuring accuracy and efficiency throughout the transactional journey.
The accuracy is improved through reduced through the implementation of a system, which calculates the amount due immediately after an invoice to a customer is issued. This can be based on factors like energy volume, contract period, rate, or any other negotiated terms. With configurable options, the frequency of commission invoicing can be tailored to the agreed terms between the broker and supplier, offering flexibility in billing cycles – be it monthly, quarterly, or annually.
In order to get to the broker commission calculation, there are many processes and steps that need to be done such as generating a utility service price quote, signing a contract, account and commission management, etc. All these steps are performed in the Utility Broker Portal where brokers and sales agents generate offers and contracts and manage all sales process stages. 
Price quotation process and contract management for utilities
Generating an attractive offer for the final customers is a main target for the brokers, so having a brokerage system that could effortlessly create one with all the conditions needed like prices, usage data, and period is a powerful and essential tool.
With a fully configurable and flexible setup for creating pricing rules and criteria, brokers can upload all available tariffs from gas, electricity, water, or other utility service suppliers they collaborate with. Once the system processes all gathered data concerning suppliers' tariffs, the quotation workflow becomes automated, enabling brokers to concentrate on their core tasks without concern for data misinterpretation or other manual handling issues. Furthermore, brokers can be empowered with the ability to even devise bespoke quotes, further enhancing their capacity to tailor offers that best serve their clients.
When a consumer agrees to the terms of the quote, a contract is created between the customer and the supplier through the Broker portal. The portal allows both brokers and suppliers to track the status of all contracts throughout the lifecycle, whether they are sent, accepted, rejected, or signed. They can also manage contract renewals and terminations, and negotiate new terms.
When a customer agrees to the proposed terms in the contract and accepts it, based on the commission negotiated the system raises an invoice to the supplier, thus completing the full life cycle of the customer acquisition process.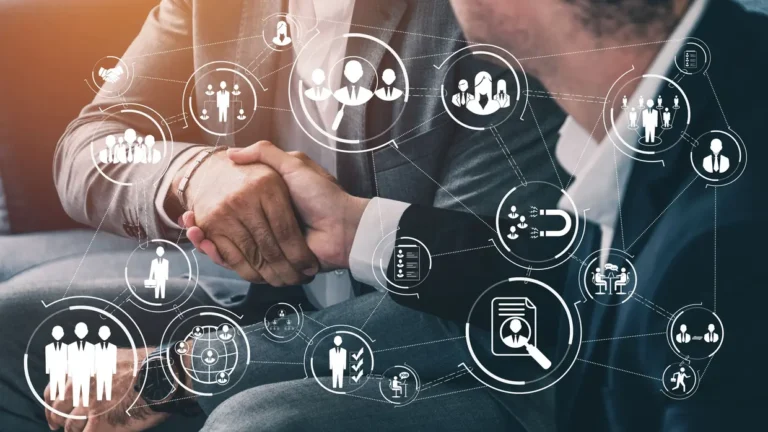 Energy broker software to benefit both sides
This powerful system simplifies the process of generating quotes thus brokers are able to efficiently generate offers that meet the specific needs and preferences of their customers, making the pricing experience seamless and customer-centric.
An automated commission invoicing feature significantly reduces the administrative burden on brokers by automating various tasks. Rather than relying on manual calculations and paperwork, brokers can rely on a system that accurately calculates and processes their commissions. Sales managers can access real-time reports and track their commissions throughout the payment cycle.
As brokers expand their operations or work with multiple suppliers, the complexity of commission management increases. By using the advanced portal, brokers can handle diverse commission structures, varying rates, and different supplier agreements within a single system, ensuring accuracy and efficiency regardless of their business size.
Integration of superior digital systems that are highly adaptable is a great way to manage to foster supplier-broker relationships and optimize commission invoicing. By automating commission calculations, suppliers can eliminate manual errors and reduce the time-consuming nature of the process. 
With a simple click of a button, suppliers can swiftly generate comprehensive reports that showcase commission earnings, pending amounts, and paid commissions. By providing brokers with timely compensation, suppliers enhance loyalty and commitment from their brokerage partners.
Integrating Utility Broker Portal offers scalability and flexibility to both utility suppliers and brokers by leveraging automated processes for commission reporting, commission due calculations, and commission invoicing. These systems alleviate administrative burdens, including swift quotation and contracting processes, streamlined reporting, transparent commission management and tracking.